Tips for Better Home Lighting
Posted by Brett Campbell on Wednesday, July 17, 2019 at 1:13 PM
By Brett Campbell / July 17, 2019
Comment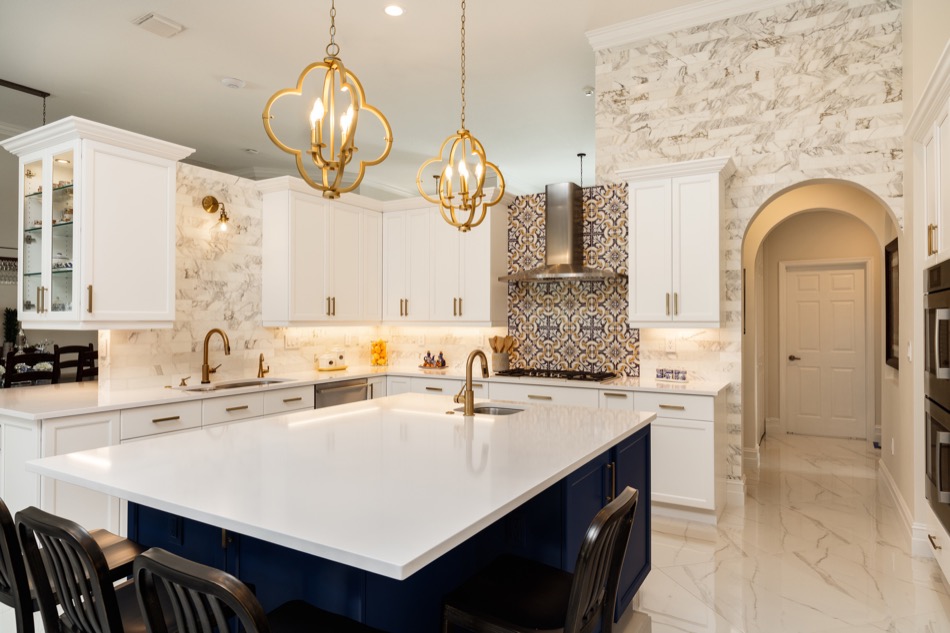 The function of lighting is often dismissed by homeowners who have already adapted to poor lighting. However, a home's lighting has a lot to do with how people feel on a day-to-day basis, even if it isn't always apparent when poor lighting is affecting one's quality of life. And great lighting can help sell a home as well. Before a homeowner settles for the lighting the property came with, it may be time to consider how visibility impacts everything from mood to safety.
Family Rooms
Dens, living rooms, family rooms: these rooms are truly multi-purpose on any given day. One person may want to read by the window, another may want to do their homeowner or invite their friends over for a movie night. It's why experts recommend layering the lighting so everyone can be comfortable. If the room has a focal point, such as a painting or fireplace, accent lighting is highly recommended to cast a dramatic pool of light on the object. Finally, concealed cove or valance lighting both create an even distribution of light while simultaneously drawing the eye upward.
Kitchens
Because accidents are more likely to occur in slippery spots, keep the following tips in mind:
Accidents: The last thing a resident or visitor needs is to squint while they're chopping vegetables. Instead, consider getting undercabinet or recessed lighting to give everyone the illumination they need to prepare dinner, wash dishes, and put heavy glass pans away.
Shadows: LED lighting has been exceptionally popular in homes for its efficiency and beauty. However, these bulbs have also been known to cause shadows throughout the room. T5 linear fluorescent bulbs may be a better alternative, depending on the configuration of the room.
Dimmers: The kitchen should be a place for people to relax at the breakfast bar with a cup of tea after a long day. Dimmers can provide just the mood a person needs to get more from their downtime.
Bathrooms
The functionality of this room means homeowners need serious lighting, so everyone can shave, blow dry their hair, and step out of a slippery bathtub. A smaller bathroom may benefit from wall sconces as opposed to traditional overhead lighting. Homeowners could also consider adding lighting on the opposing side of the mirror. The reflection can give the room a better all-over glow. Like kitchens, bathroom safety should be specific to the layout of the room. A bathroom with two distinct corners should have enough lighting in each part of the room to avoid a dangerous mishap.
Bedrooms
The bedroom can seem like a sanctuary to homeowners, so much so that they end up choosing the softest possible lighting. But the bedroom is also where everyone scurries in the morning to find their favorite scarf and earrings. Overhead and nightstand lighting is highly recommended so everyone can find what they need or read comfortably at night. (Designers will point lights away from the bed to give the rooms the best look.) Homeowners who still want something more romantic can consider dimmer switches, so they can adjust the lighting whenever they want.
No matter what type of lighting a Thickwood homeowner buys, invest in quality materials. Budget lighting can cause the room to have an unnatural glow, which can ultimately make people feel uncomfortable or even unwelcome. While safety is paramount, there are ways to manipulate lighting so homeowners get the perfect balance of visibility and warmth.