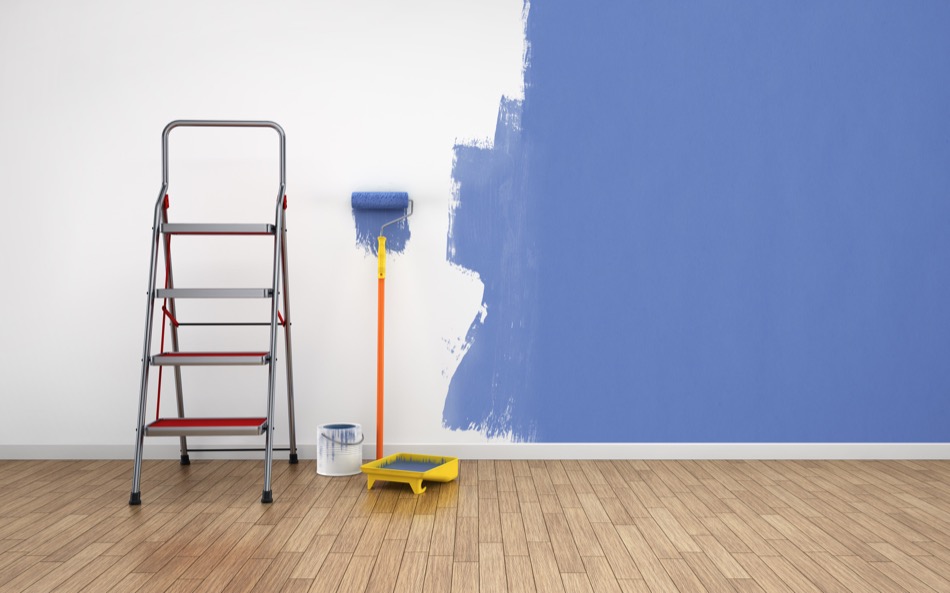 Painting is one of the fastest and easiest ways to personalize a room and truly make it one's own. And on top of that, painting is an easy enough task that many homeowners opt to do it themselves as a DIY project rather than hire professionals. However, Waterways homeowners who have never painted before may not know where to start. Here is a step by step guide for how to paint a room to give it a brand new look.
Step 1: Clear the Room
Paint can be messy, so it's important to prepare a room properly. Ideally, this is done by completely removing all furniture from the room in order to make sure it's completely protected. However, sometimes this is impossible to do with furniture that is especially large, especially in a small living space. In this sort of case, pulling the furniture away from the walls and protecting it with a tarp can be an excellent substitution.
Step 2: Clean and Prepare Walls
In order for the paint to stick to the walls, they need to be clean of any dirt and dust that may have collected on them. Homeowners can use a vacuum to get off things like loose dust and cobwebs, but for dirt from hands or stains, using a wet cloth and a gentle soap may be required in order to remove it completely.
Step 3: Place Painter's Tape and Cut In
...