Energy-Efficient Upgrades With a High ROI
Posted by Brett Campbell on Wednesday, December 5, 2018 at 9:55 AM
By Brett Campbell / December 5, 2018
Comment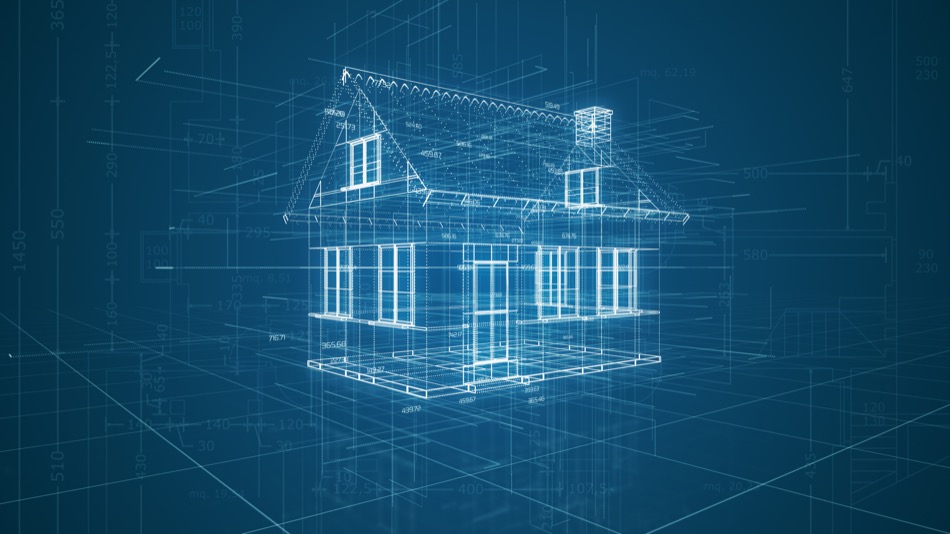 Most homeowners want a home that uses as little energy as possible. They would also like to make periodic improvements that provide them with the best return on their investment. Fortunately, many upgrades to decrease energy consumption can also be an effective choice that increases comfort and overall home value. There are several options homeowners could consider in a variety of price ranges, such as insulation, lighting, windows, and appliances. With these tips, people can make a selection that fits their home and their financial plans.
Insulation
The average Canadian home spends well over $2,000 on energy consumption per year. Since effective heating and cooling is such an important part of home life, that tends to claim the largest share of a home's energy usage. Increasing the insulation in the home's exterior could make heating and cooling more effective. Many older homes lack the insulation needed to keep heat from transferring between walls. In most cases, homeowners do not need to remove existing insulation to make their homes meet current standards. They may be able to add a variety of insulation types to their homes, in the form of:
batts
loose fill
spray foam
Price can vary based on the amount of insulation needed and the material used. When compared to other options, insulation tends to be a smaller investment ranging from several hundred to a few thousand dollars.
Lighting
When homeowners think about the best investment in energy-efficient upgrades, they may not imagine that lighting would come so high on the list. Changing lighting does not tend to cost a lot of money. In fact, people might only need to spend $100-$200 to switch out all the light bulbs in their homes. Shifting from incandescent bulbs to light-emitting diodes (LEDs) could cut as much as 75% of energy used by lighting. As an added benefit, LED and compact fluorescent (CFL) bulbs tend to last much longer than their incandescent counterparts. This means that some homeowners may get their money's worth from the light bulbs for years or even a decade before they need to replace them.
Windows
Given their thinness, windows can make a dramatic difference in a home's energy efficiency. Homeowners who are looking for quick answers to wasted energy may want to consider installing new windows. Similar to other features of the home's exterior, windows tend to lose efficiency over time. Old windows can have air leaks that speed up the rate of heat transfer, forcing the heating and cooling systems to work harder. New windows could seal these gaps and provide improved technology to block unwanted heat gain and better insulate against winter's chill. Products with double glazing and a low-emissivity coating can increase a window's energy efficiency without lowering visibility.
Energy-Efficient Appliances
Most Wood Buffalo new home appliances need to be replaced about once every 10-15 years. As a general trend, new equipment runs more efficiently than older ones. This is due to technological advancements and a decrease in performance over time. Even homeowners who perform ideal upkeep on all their appliances each year will notice drops in their output or energy efficiency as the machine nears the end of its lifespan. Typically, people will notice the biggest improvement when they upgrade appliances with the largest rate of energy usage, such as a furnace, heat pump, or air conditioner. Since these home improvements can each cost thousands of dollars to purchase and install, homeowners may have to own them for a few years before they break even. Models with the Energy Star designation often offer a noticeable difference in energy consumption over other new products. Appliances with greater efficiency tend to look more favourably to home buyers, an important factor for people who might sell within the next few years.
Keeping Resale Value in Mind
Evaluating efficient home improvements through the lens of an overall return on investment can sometimes make decisions more complicated. Most home tech upgrades with a higher cost tend to yield a lower return. As such, homeowners might be tempted to conclude that these expenses are less practical because they do not increase home value at the same rate. However, maintaining a home's resale value is a useful goal for homeowners, even those who do not plan to move anytime soon. Making changes to the structure and systems should happen at least every 10-20 years. Targeting improvements for efficiency can often present cost savings to homeowners while they use it, plus a better home value if they decide to sell.
Selecting upgrades based on their energy efficiency could help homeowners save money on their monthly expenses, while making their homes more comfortable. By considering these choices, people can make a practical investment that will provide greater home efficiency years into the future.