Constructing An Outdoor Living Space: Tips for Homeowners
Posted by Brett Campbell on Thursday, June 13, 2019 at 11:19 AM
By Brett Campbell / June 13, 2019
Comment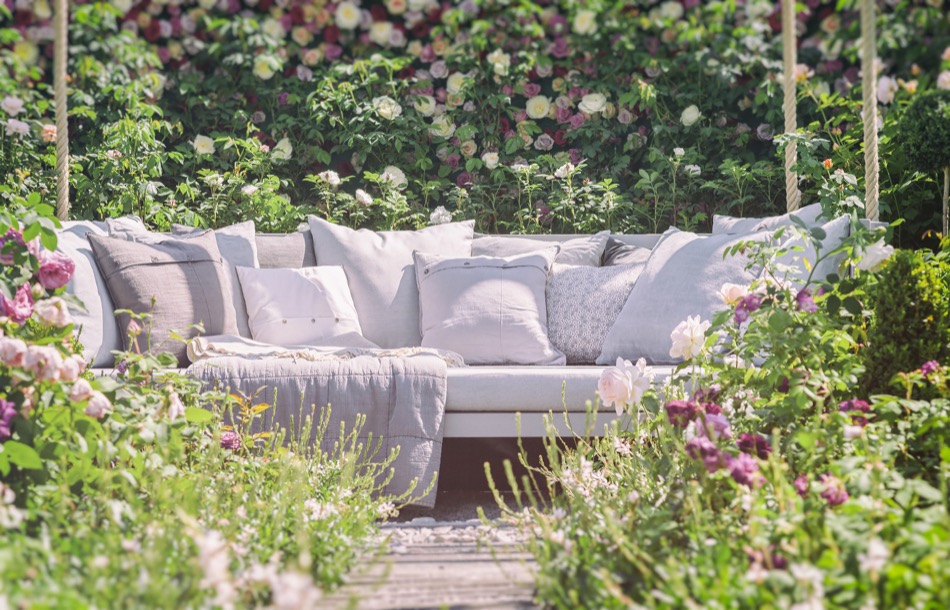 Outdoor living rooms have become very popular in recent years. People love spending time outside, and they especially love spending time outside in a comfortable living room setting. If you're thinking about installing an outdoor living room in your backyard, these tips can help you get started with the task.
Make a List of Goals
As with any home DIY improvement project, it helps to begin with a list of goals. Making a list of goals will help the homeowner choose the layout and features of the outdoor living space. Having a list of goals can also help the homeowner talk to contractors when the time comes to hire a professional. Common goals and features for an outdoor living space include:
Space for entertaining friends
Ability to cook and serve food outside
Shelter from hot sun or rain
As the homeowner makes their list, they must think about what they want for their outdoor space, and how that can be achieved.
Pick a Colour Scheme and Decor
Installing decor can help make the living space a more enjoyable place to spend time. There are many ways to make outdoor living space more attractive.
Homeowners can start by choosing a colour scheme to tie together furniture and any other decorations. Once a colour scheme has been selected, homeowners can buy furniture to match the colour scheme. Plants can help bring the space to life. If the area is sheltered, homeowners might even consider installing a few pieces of artwork to make the space more attractive.
Install Lighting
Lighting makes outdoor spaces usable at night. There are many different types of outdoor lighting. Garden lighting can illuminate pathways, while lanterns make the space brighter generally. A fireplace or fire pit can add a warm glow on cool nights.
Know When to Work with a Contractor
For many Stonecreek homeowners, installation of an outdoor living space requires installation of a power source or gas line, construction of a chimney or fireplace, and construction of a shelter like a pergola. Many homeowners are not able to make these changes safely on their own. Knowing when to hire a contractor is important. If you're a homeowner who is thinking about constructing your own living space outside, talk to a contractor to find out what would be involved.
Doing this can help you decide whether you're capable of making these changes for yourself, or if a contractor should be involved. If you are going to hire a contractor to install your outdoor living space, check their credentials and references to ensure that the person you hire is capable and reputable.